You can't escape the skyrocketing prices we're grappling with today. Almost everything, from your utility bills to that starter home, is costing more today than it did a year ago. To survive this era of inflation, you just have to save where you can, and upgrading some of your outdated, time- and energy-guzzling home gadgets is a big step in the right direction.
It probably isn't a surprise that it is the best air fryers that dominate many of our energy-saving conversations. Even the local hairdressers and bakers have shared their praise for these time-saving kitchen beasts. We also have an eye out for deals on other appliances, such as dehumidifiers and heated clothes airers, which can save your pocketbook in the long term.
When it comes to building a smart home, there are many ways to make your house more efficient. The best smart locks can notify you if a door has been left ajar, letting heat escape; and the best smart thermostats will activate the central heating when and where you want it.
Earlier this month, money-saving expert Martin Lewis revealed a simple equation that can help you cut your winter energy bills in the UK, which is something the rest of the world can utilize too. The math involves finding the wattage of an item, then working out how many kilowatts or what fraction of a kilowatt it's using, then multiplying that by the cost of kw per hour. But since we can't all run these calculations when we need to, it may be simpler to elect an appliance or smart home gadget that you know will save you money in the long run.
We've already done the Lewis calculations so you don't have to. Below, we've rounded up some of the key appliances and smart home gadgets that will help you save money on your utility bills.
The must-have appliances and smart home gadgets for 2023
There's a lot of choice out there but if you're careful about where you invest your money, you'll start to see decreasing utility bills.
Air fryers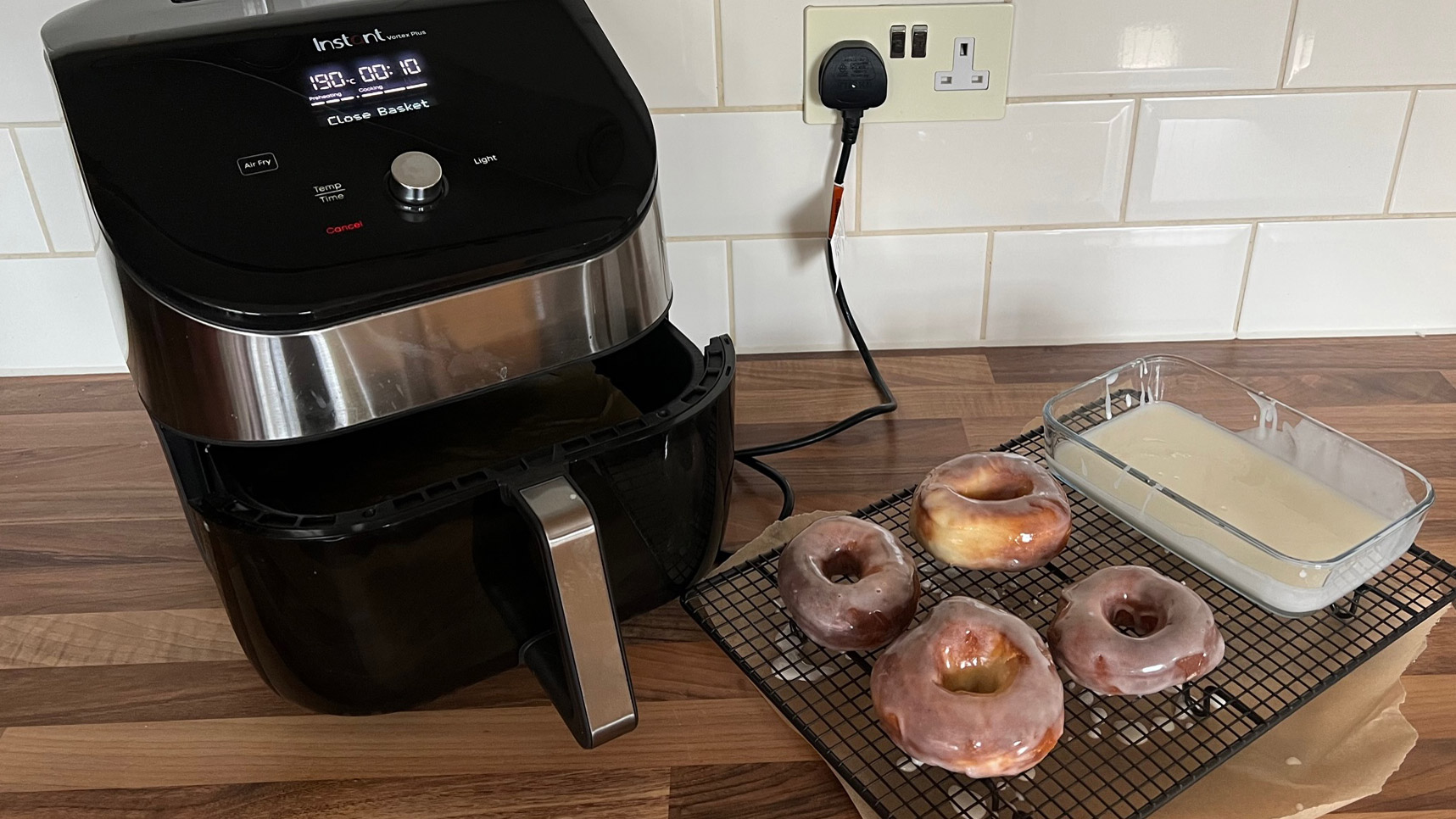 Air fryers are ample these days, coming in all sizes and shapes, but the Instant Vortex Plus 6-in-1 Air Fryer with ClearCook & OdorErase is the best one you can get. We particularly like the window, which allows us to keep an eye on food while it's cooking, as well as the smell-reducing filter — although, the scent of food wafting through the air is not always a bad thing.
Air fryers can save you money by cooking foods much more quickly than a conventional oven. You save time preparing food, but you also save time on energy used. We calculated the energy usage of an air fryer in our article, "Do Air Fryers Use a Lot of Electricity?" In the UK, a 1700W basket air fryer used for about 30 minutes per day on average will cost approximately 0.56 pence per day, £3.98 per week or £17.08 per month, which is a fraction of what it would cost to run a range cooker for that same length of time.
Air fryers also provide a healthier method for cooking food since they require less oil/fat. No one is going to chuck their conventional oven for the air fryer, but technically speaking, the latter doesn't take up as much space.
Smart thermostats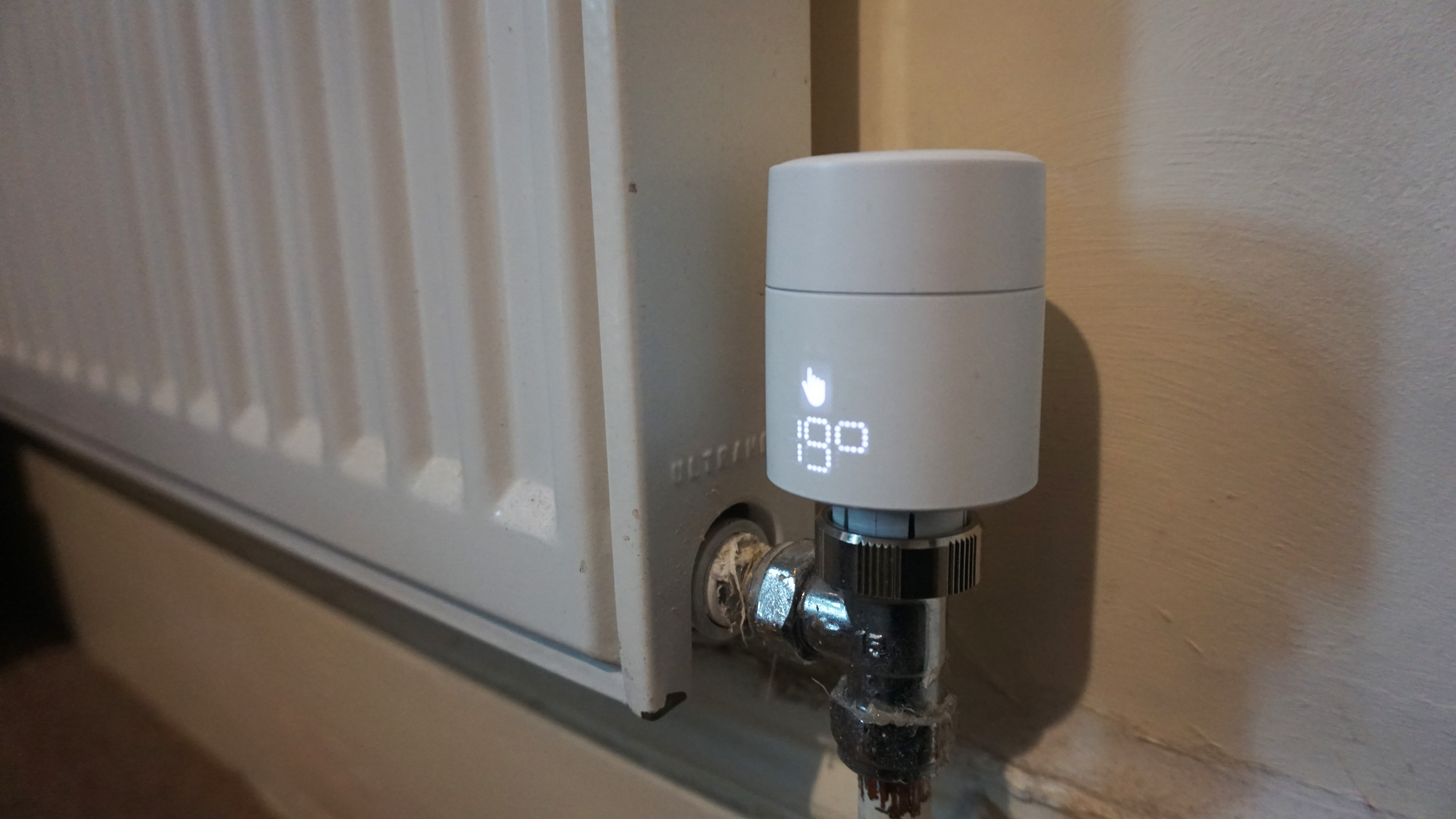 We're featuring tado° in this little round-up because we've heard so many good things about it, and it is relatively affordable from the get-go.
Research has shown that tado° smart thermostats can save users an average of 22% on their heating bills over the course of a year.
These thermostats are easy-to-use and boast a sleek and simple design. They can be used on their own or with additional radiator valves for zonal control. The tado° also works with Alexa, Google Assistant, and Apple's HomeKit, which means you're not limited to one smart system. There are, of course, other smart thermostats available that will all save you money on your heating bills, albeit in slightly different ways. Our handy widget (below) displays some of the best deals available at the moment.
dehumidifiers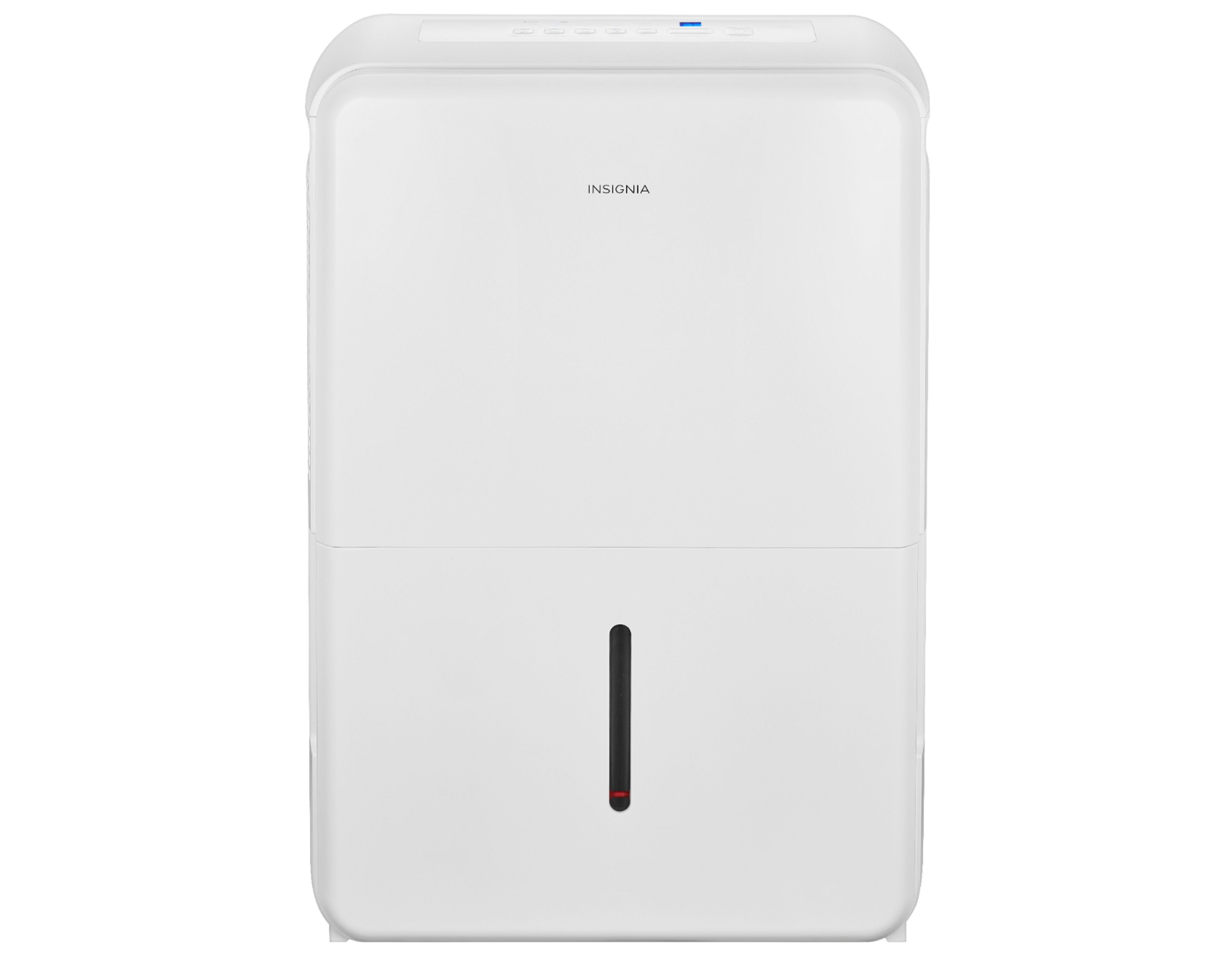 Dehumidifiers have been around for some time, but we probably think of them most often as a tool for drying out damp plaster after a DIY project. Most homes will have one of these appliances, whether it is in the house, utility room or garage, but the chances are that they are being underutilized. After all, these gadgets have so many other incredible uses around the house.
Money-saving expert Lewis recently shared that drying your clothes with a 200w dehumidifier – instead of a large standing dryer – could cost you as little as 7p an hour (UK); 200w is a fifth of a kw (1,000w) and a fifth of 34p is about 7p. Granted, dehumidifiers don't come cheap, with some costing up to £400, but if you have a lot of laundry days in the week and rely on the tumble dryer to get bedding and garments dry, the dehumidifier could be a smart investment to make. This Insignia dehumidifier is capable of wicking away moisture from a 2000 sq. ft. room, so you're not going to be limited by which room it resides in either– you will need a standard clothes airer (opens in new tab) to hang up the washing though.
It's worth noting that in addition to removing moisture from the air, the dehumidifier kicks out some heat while also purifying the air, so you're going to be effectively drying out while warming up a room in your home, and breathing in purified air. You just can't beat the versatility of a good dehumidifier!
Smart locks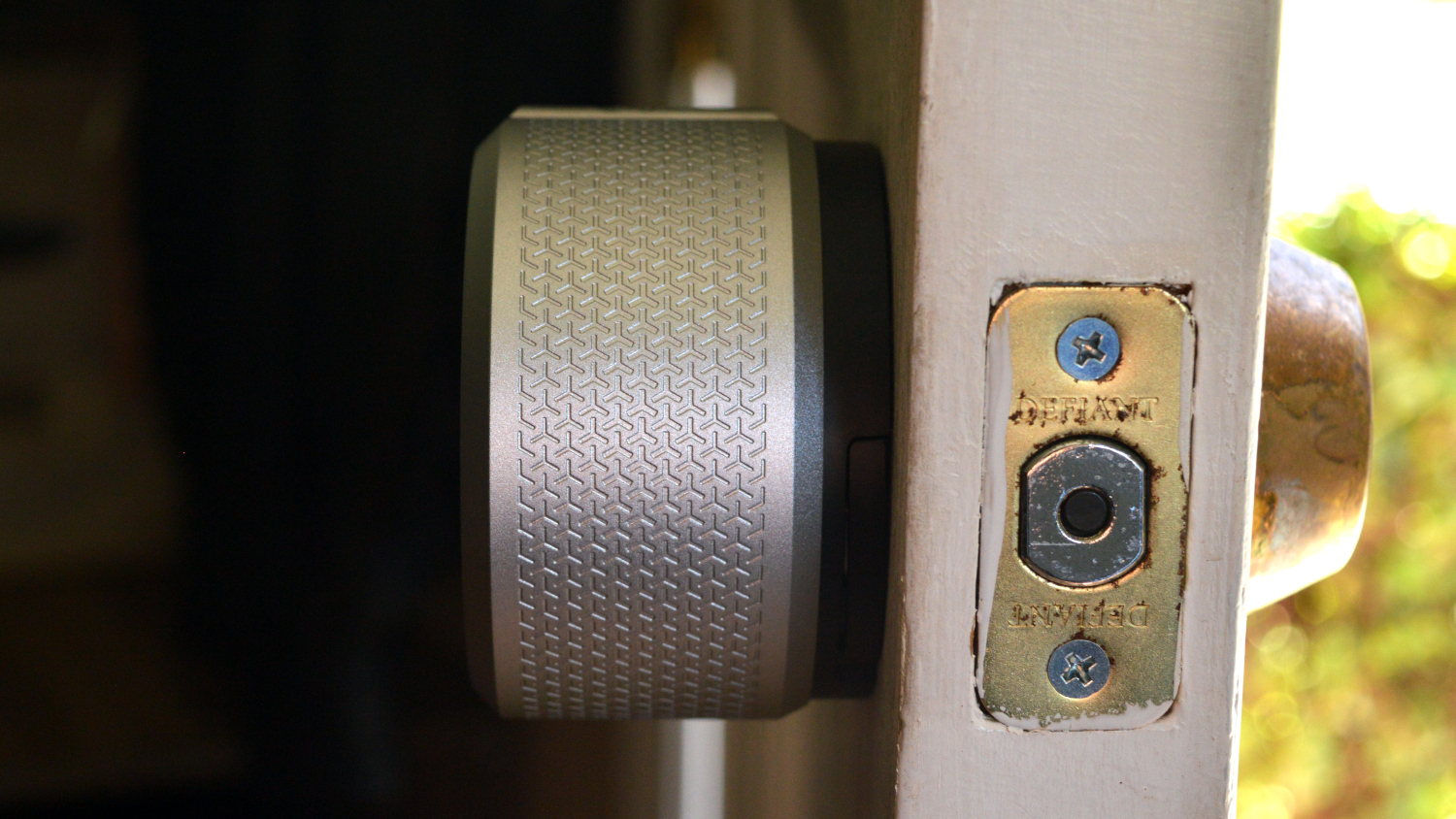 You might wonder how smart locks can save you money, but we're thinking outside the box. With the ability to basically control your front door with an app, you'll have one less thing to remember to carry around (your keys) while saving some money.
One of the things you can do with the August Smart Lock Pro is set "smart alerts," which let you know when the door is locked or unlocked, when the door is left ajar, when the door is automatically locked or unlocked, and so on. In other words, it'll always keep tabs on the status of your lock, which is especially helpful for many of us who can't quite remember if we locked the door or not. Now you don't have to waste your worries on this question, or time and fuel getting back home to check. You also won't be letting heat or air conditioning escape if you happen to have left a door wide open.
The August Smart Lock Pro isn't the only lock that can do this. In the UK, we (also) have the Yale Conexis L2 (opens in new tab), as an alternative. It is an expense to upgrade to a smart lock, but it can be a wise – and safe – investment.
Heated clothes airer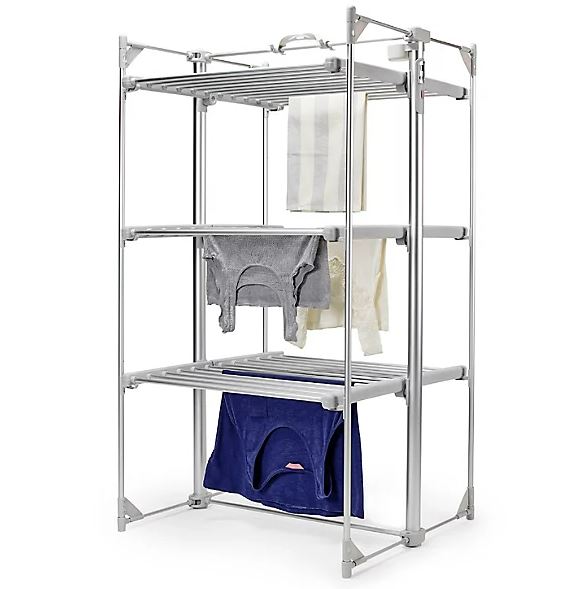 Heated airers have been all the rage in 2022, and we expect to see the trend continue well into 2023. In the UK, we saw the Dry:Soon Deluxe 3-Tier Heated Airer (opens in new tab) sell out at the start of the fall season, only becoming available again around Black Friday.
Due to its popularity, there were no discounts on this airer, but the energy savings are what counts: this airer claims to have a running cost of just 10p per hour (based upon electricity unit cost of 34p per kw/h). It's capable of holding up to 15kg of washing on 21m of drying space, and it'll have all the washing dry within a matter of hours, so you're going to be looking at spending maybe 40p, rather than £2 – 3 with the tumble dryer.
Why are they so good? They dry your washing a lot quicker than the non-electrified airers, and they are miles cheaper than the tumble dryer. If you're not in the UK, our handy widget (below) will show you some of the best deals and availability.
You can save a lot of money by making some simple appliance upgrades in your home. Beyond just boiling the amount of water you need in the kettle (top tip), you can also save money by investing in products that use less time and energy. I think most of us will welcome a more affordable 2023 with open arms.